Rated a Top 10 New Course in America for 2008 by Golf Digest, Heritage Hill Golf Club is an 18-hole championship golf course located just minutes from Louisville in Shepherdsville, Kentucky. 
Former Jack Nicklaus design associate Doug Beach, planned the 7,100+ yard golf amenity to be a test to golfers of all abilities while remaining fun to play. The par-72 golf course sports bent grass greens and zoysia tees and fairways. Its five tee boxes ensure every level of golfer will be challenged. 
Visit our Pro Shop for great golf gear or the Snack Bar for a bite to eat. We encourage you to come out and enjoy five-star service at what is becoming greater Louisville's premier public golf course.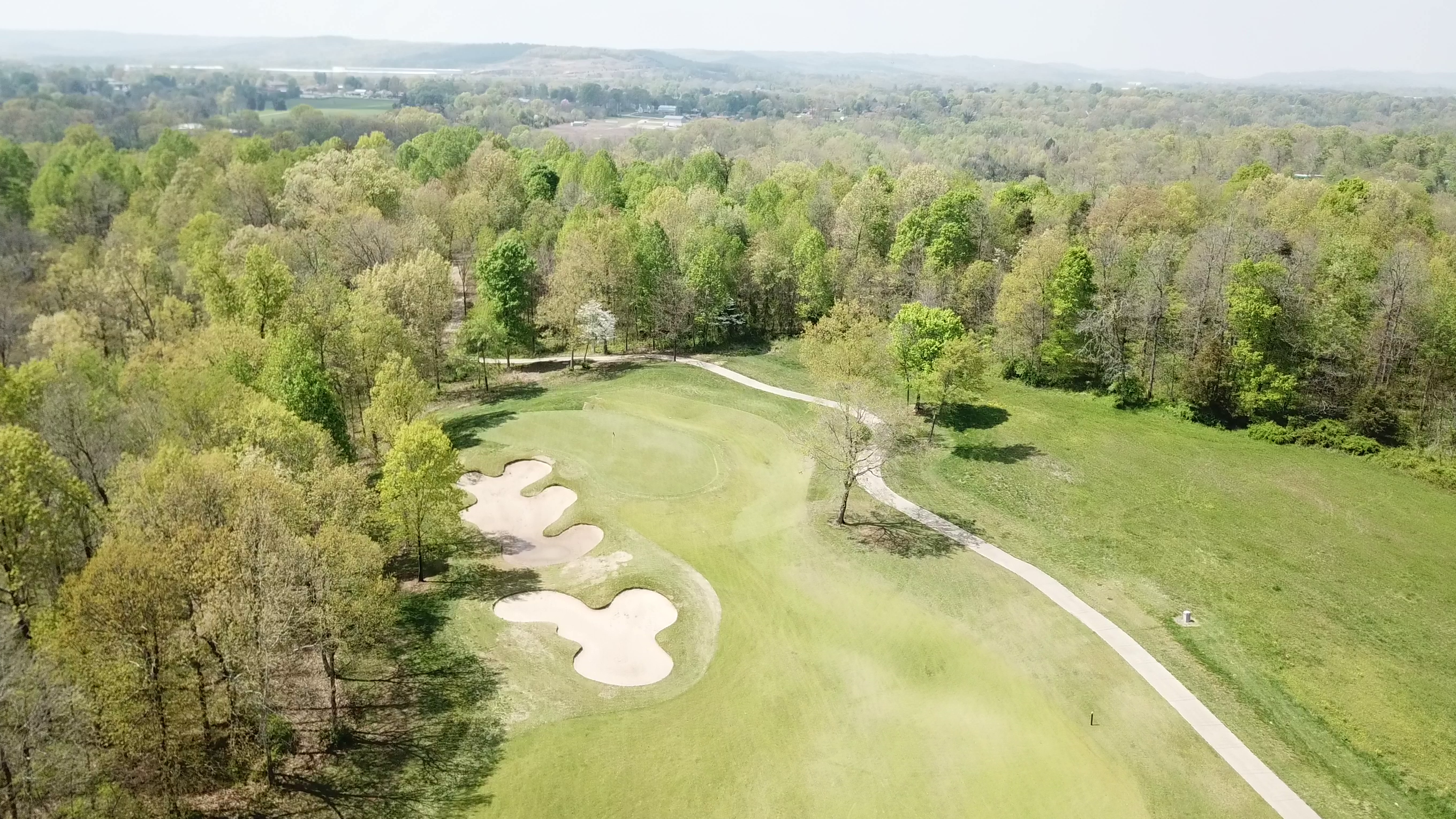 The beautiful acreage of Heritage Hill has a long and storied tradition of family bonds and the preservation of greenspace. It began way back in 1789, when John R. Gaither was granted 500 acres on the south side of the Salt River. Over the next 160 years, the land passed from owner to owner, with land added or sold with each subsequent purchase.
In 1948, J.H. Plenge and C.T. Korfhage purchased 414 of the original 500 acres for $48,000 and renamed the property Valley View Farms. The land would stay under their families' ownership for the next half a century, used for farming and as a family homestead.
Heritage Hill Golf course is on the same beautiful land previously used for farming. It is bordered between dense woods on the east and the west. The Salt River frames the northern boundary of the course.
Besides abundant wildlife that we typically see in this region like deer, fox, and wild turkeys, Heritage Hill is home to three Bald Eagles. It was during the winter of 2010, that they had the first sightings of the eagles which were nesting near the 18th hole.
Because the Salt River is a conservation easement, no homes will be built along that edge and it will remain preserved. Today, the natural setting at Heritage Hill is the reason why so many golfers return to play here – it is simply beautiful. In the future, a nature trail will encircle the golf course.